Overall Plan and Phases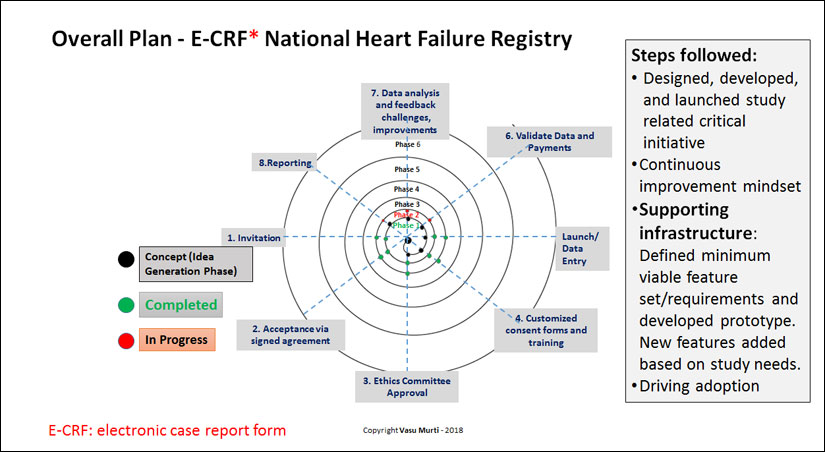 Phase 1 – Idea Generation Phase
Based on in-depth understanding of the current situation and challenges, formulated task.
Three critical components that would assure high quality research included:
Setting up multicentric national registry
Enrolling cooperative and passionate co-investigators
Networking and funding from key players
Phase 2 – Pilot Phase
Nine Centers were enrolled from four Southern states including Kerala, Tamilnadu, Karnataka, Andhra Pradesh & Telangana.

Phase 3 - Growth phase
Phase 3 and subsequent phases will expand the study to include states from the remaining parts of the country.